Chamber Choir and Jazz Band Auditions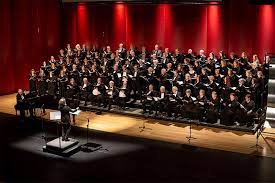 Hey Palmer!  If you're interested in singing and are eager to share your talent, it's the perfect time for you!  It's time to sign up for next year's Chamber Choir and Jazz Band auditions.
Jazz choir gives students an opportunity to express their love for performing and singing.  Members will be able to perform in front of people around the city.  Auditions will be held in Palmer's choir room, March 10th.
On the choir room door, you can find a sign up sheet, signing it will allow  you to audition for the choir or chamber.  It is not necessary to prepare anything beforehand, just come ready to sing.
If you are unable to make auditions, a time can be arranged, adaptable to your schedule.  Please join us in sharing Palmer's talent!
Picture sourced: