What does it mean to be a Palmer Terror?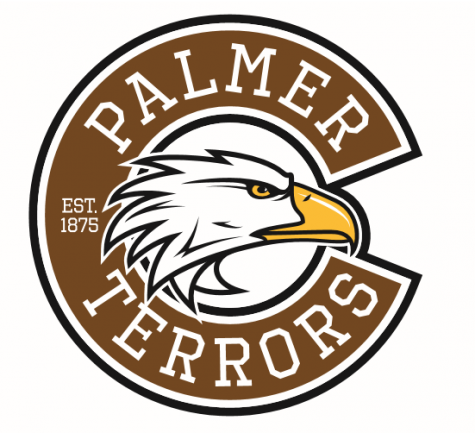 What does it mean to be a Terror? Not only is it a mascot we cherish, but it also symbolizes who we are as students. Taking some opinions from fellow students, Gabe Rochford, a Palmer senior says "it means holding pride in your school and being honorable to the Terror oath, known as P.R.I.D.E." Another senior, Garrick Newland, states; "For me, being a Terror is about carrying out tradition, as both of my parents went to Palmer, and my grandpa taught there. It's also about the community and the provided opportunity to educate and better myself."
Senior, Julia Wiley brings us a short and sweet idea of what being a Palmer Terror is by saying "It means having integrity and strength." Why does that matter to all of us at Palmer? We as students have the spirit of our school in us when we enroll and ring the bell as freshman, and the school spirit continues to spread through people at a school.  But, what is school spirit? To me, it allows us to have fun while continuing to carry on our tradition, and gives us a chance to support our community. We motivate the sports teams, we cheer for the acting, cry for the music, and live for the graduation. All of these are hyped up by school spirit and tradition.
One Akeyleah Riddle says "It means to have pride in what we represent, and to show pride honor and strength." Patters arise through the words of our peers, and it goes to show that we all have similar ideas in mind and heart of why we are Palmer Terrors.  Giving life to your school allows us all to believe, have hope, and keep something close to the heart that we can remember forever.