Is Social Media Making Us Less Social?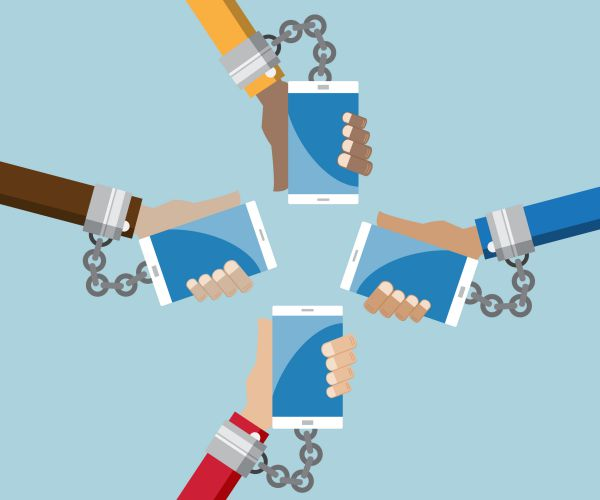 Social media has been around in one form or another for forty years and it is being used by people all over the world, at all hours, in all cultures, in many ways. However, with the rise of twitter, snap chat or the many other apps influencing our lives, have they made us less social?
Social media has made it easier than ever to stay in contact with the people we care about. Especially right now with the pandemic, it has become more prominent. However, with new forms of technology and the ability to be in contact with anyone at anytime from anywhere beginning to have an impact on real-life connections?  A global study done by Kaspersky Lab showed that one-third of people connect less with their parents (31%), significant other (23%), children (33%), and friends (35%) because they are "connected" via social media and are able to see their life through the screen.
Not only does social media take a toll on one's social life but it also begins to take a toll on one's mental health. The emotional, social, and intellectual well-being of people is being challenged every day because of social media. Sixty percent of the participants in the global survey done by Kaspersky Lab thought their friends had a better life because of what their social media platforms portrayed. Sixty-one percent of participants said that they felt worse about themselves and their life after getting on social media because they would spend hours comparing themselves.
Personally, I believe that with the business of everyday life, we often forget to stop and really communicate with the people around us. We think that a like, share, and follow is enough communication, and we don't take the time to get to know each other face-to-face. Time is going to pass us by and before we know it, we are all going to go our separate ways. The time we have spent together will only be shown through a couple of candid pictures and a whole bunch of likes from people we barely know.
The impact social media has on everybody everywhere is so significant, however, whether that significance is a good thing is not always clear. Writer R.H. Sin once said "Put your phone down. Social media has made us less social; we observe the lives of others instead of living out our own, dreaming instead of doing, liking what we see while hating what we do."   As we are in this pandemic and social media is one of the only ways to safely get in contact with our friends and family, remember it will not last forever but the need for communication will. Try your best to put your phone down and begin to remind yourself of who the people you surround yourself with are, outside of the screen.
https://usa.kaspersky.com/about/press-releases/2017_kaspersky-lab-study-shows-how-social-media-threatens-real-life-communication