Football is Hard and Fun at the Same Time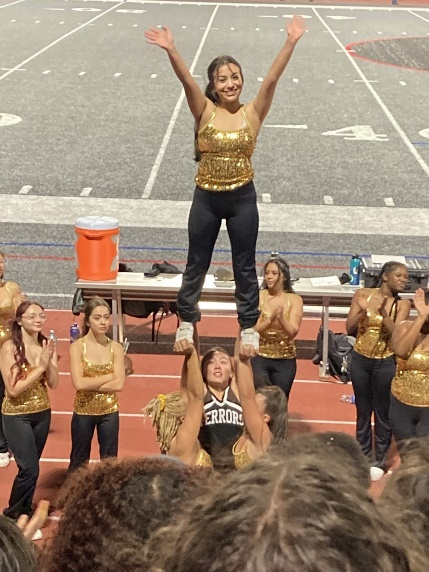 Many talk about how football is an easy game to play but in reality, it's tough. For example, sophomore Mason Arrowsmith broke his collar bone a few games before the homecoming game, making him unable to play. But that's just the bare reality of football. Jaden Vils, a freshman who swings for Varsity and JV says, "Pain is temporary." Another freshman, Bullitt Cordova, who plays on C squad says, "The harder you hit the less smart the other team will be." Tough talk from tough players.  
But football is more than just tough players, it's also how much fun the student section is. Palmer had their first homecoming game that took place Friday September 16th at 7:00 against Greely Central High School. The homecoming royalty was announced. The pep band put together a performance which we all got to witness during the halftime show. Chloe Kamanitz, a pep band member, expressed, "Although the score was low the spirits were still high." Indira Groves, also a member of the pep band says, "Even though the loss was a bummer, we still had a blast."   
Palmers' very own cheerleaders made sure to keep the crowd pumped. The cheer team revealed their very first aerial show at a sports game, lifting someone in the air. Ahkeelah Brown, member of the cheer team, states, "My favorite part about being a cheerleader is being able to perform and encourage people!" She says, "Looking up and seeing the student section having fun is also cool."  
If you want to get in on the fun we encourage everyone to attend upcoming Varsity games. That's all for now palmer keep checking PHS lever to stay updated on all sports and events thanks. 
Written by; Jazlynn Moreno, Cami Wolkow, Kiley Long, and Isebella White