What's All the Buzz About?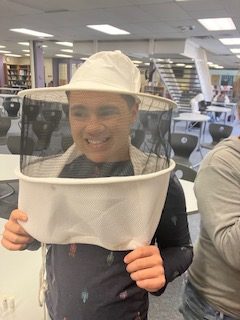 Students in Ms. Durland's and Ms. Shub's English classes had a sweet treat on November 15. In conjunction with reading Sue Monk Kidd's The Secret Life of Bees, student were invited to learn from a beekeeper.
Brenda McKinney, mother of our very own Jaclyn McKinney, spoke to the Juniors about her beekeeping  business.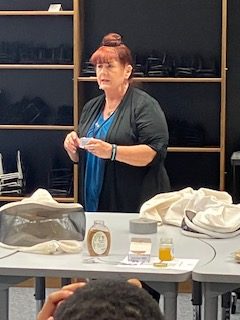 She brought in her tools of the trade:  gloves, bee smoker, and a bee veil (a special hat used to protect the head and neck from bee stings).  She brought in a queen bee that had passed away, to show the students how big the queen bee is.
Following the presentation, students were invited to sample fresh honey, bee pollen, and try some bee's wax lip balm.